EntSun News/10705313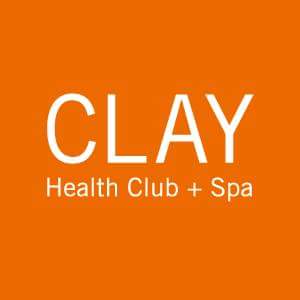 CLAY Health Club + Spa Celebrates Three Years of Serving Westchester and Fairfield Counties

Keep your New Year resolution to stay fit with exclusive holiday offer
GREENWICH, Conn.
-
Dec. 4, 2017
-
EntSun
--
CLAY Health Club + Spa
is more than a health club. To residents of Westchester and Fairfield Counties, it's an oasis. From healthy foods at the CLAY Café, to highly-trained personal trainers who create custom programs for each member, the luxury health club's integrated wellness approach takes a bespoke, holistic approach that goes far beyond the services of any other health club in the region.
Located on the border between Greenwich and Port Chester, CLAY Health Club + Spa celebrated its three-year anniversary in in September, and continues to bring health-conscious Greenwich area residents a private club experience. More than just a simple workout, the CLAY experience is highly personalized, from the use of highly-skilled personal trainers, to the sophisticated performance lab and the state-of-the-art golf "club within a club" facility. Modeled after CLAY's flagship Manhattan location in Union Square, the Greenwich facility offers an impressive range of classes and dedicated studios for group exercise, spin, yoga, and pilates, as well as childcare, and even cocktail hours and special events for members.
After enjoying a workout with a personal trainer, members can relax at the CLAY Café. In keeping with the high level of personal service and luxury, the café goes a step beyond the norm. CLAY Café offers high-quality, healthy meals, nutritious snacks, and delicious smoothies that can be enjoyed at its rooftop seating area. The healthy, gourmet options available can be selected specifically to match each member's nutritional goals.
CLAY's integrated wellness approach pairs fitness training with nutrition, and even a full-service spa. With a wide variety of personalized bodywork and skincare therapies, members can enjoy facials ranging from a "quick fix" to CLAY's signature custom facial that combines gentle cleansing with steam extractions, facial massage and toning. Body therapies, waxing, and massage options, as well as Eastern therapies including Thai massage, shiatsu, and Reiki, offer a complete range of options which are available to members and non-members alike.
More on EntSun News
"We have a lot more services and amenities than a typical health club offers," said Seth Hirschel, owner of CLAY Health Club + Spa. "And there is a big social component as well. It's all best-in-class, situated in a beautiful environment." A big part of CLAY is the personal experience. "We don't have membership cards," said Hirschel. "When you walk in the front door, we know our members." CLAY Health Club + Spa pricing is comparable to Equinox, while offering a true, private club experience, more services and luxury options, and higher-tech options and science-based programming.
CLAYs' facility is built on a best of breed philosophy. Members have access to a full range of workout equipment, but what's found at CLAY is like nothing else. Treadmills, the standard workhorse of health clubs, are ever-present – but at CLAY, members can surf the web as they run, and even program them to replicate courses from around the world. It has only been recent that the health and wellness industry has benefited from the sort of technology and analytics used by CLAY Health Club + Spa. An example is the state-of-the-art GEARS system, a 3D, full-body optical motion tracking system which helps golfers maximize performance by revealing movement mechanics in a way that has never been done before.
"It's about understanding our members' goals and understanding their bodies, and applying our own understanding of fitness and technology to create the shortest path to our members' ability to succeed in their goals," said Hirschel. Nothing is left to chance; new members meet with a fitness concierge, who takes time to understand each person's goals and develops a custom plan, which may include being matched with a personal trainer, keeping a food journal, undertaking a three-dimensional neuromuscular assessment, and even blood testing.
"Our sports lab helps us differentiate from other health clubs in terms of our ability to measure and integrate personal training as it relates to sports performance. That may be commonplace at a collegiate or professional sporting level, but it's not commonplace for amateur athletes, particularly golfers. We thought that with our location serving Westchester and Fairfield Counties, which have dense populations of golfers and golf courses, that it would be interesting to offer a golf studio of the highest caliber, which has become a club within the club," he said.
More on EntSun News
In keeping with an integrated wellness philosophy, teaching professionals in the golf studio measure and understand each golfer's unique capabilities, and from that data, they are better able to offer a custom range of services, ranging from golf instruction to equipment fitting, and identify opportunities to help golfers improve their game through fitness and technology.
CLAY's GEARs system, one of only about 20 in the world, uses a full-swing club and body tracking system, which captures every nuance of a swing. Players wear a motion-capture suit, so the biomechanics of each swing can be analyzed.
Members receive expert guidance from highly trained personal trainers who have all been vetted in terms of their background, experience, and certification, and all subscribe to a similar, results-oriented training philosophy. "Personal training is an important part of our business," said Hirschel. "We advertise to members that if they work with a personal trainer, they can achieve their goals and improve their quality of life."
If your New Year resolutions include focusing on your health and fitness, then CLAY Health Club + Spa is the place to start.
For a limited time, if you purchase 25 personal training sessions, you receive a free month. Those who sign up for new membership before December 30 will also receive a free assessment and fitness plan
.
CLAY Health Club + Spa is located on the Greenwich border at 11 Riverdale Avenue in Port Chester, New York.
Source: CLAY Health Club + Spa
---
0 Comments